Here are a few happy simple conscious gift ideas for travellers, nomads, sailors, vanlifers that can bring a positive impact to a loved one and a healthier ocean.
For most of us ocean lovers, nomads, and world-changers count, the less things we have, the better. We like to travel light and consumerism is not something we support. The holidays are coming and preferably we just receive a few pesos to put into the adventure fund instead of a present. If your friend, brother, or mum insists on receiving your wish list, or if you're looking to gift something to a conscious ocean lover, here are some useful and practical ocean minded conscious gift ideas for adventure travellers, nomads, van-lifers, sailors and surfers.
Updated June 2023
The best and free zero waste gift ideas
Your Presence
Nothing but nothing is more valuable and appreciated than your simple presence. Your time is precious and sharing this with a loved one is the best gift you can possibly give. Show up as a surprise (if your family/friend can appreciate this kind of thing). And it'll be a memorable day forever!
Your Creativity
Make a natural straw, make a bracelet from ocean trash, paint a sign from driftwood, write a poem, gift a spice mix you made yourself (I love the ones in Everyday Ayurveda Cooking) , bake a cake, or bread, make a video, record a song, draw something, give a message in a bottle.
Gift an Experience
Take your cousin out sailing, sing a song, perform a dance, give a surf, yoga or freedive lesson.
Teach a skill
Teach the little one how to swim, help someone with their website, design a logo. Or gift a course from Udemy, Coursera or Skillshare. Here are a few recommendations.
In many families, company Xmas happenings, or friends groups, it's a deep-rooted tradition to gift something. Here are some useful, practical, and motivating ideas. Buy as local as you can. Here's why. If you're in lockdown, shops are closed, and must must must buy (rethink that), check second hand first, order from the little shops, and check what has been created near you on sites like Etsy. On this button page, I listed a few different entrepreneurial ocean / adventure / healthy minded little webshops per region.
Conscious gift ideas under 10 €
Facilitate the zero waste nomad kit with:
Produce bags to never ever have to accept a plastic bag again
Reusable Cup to never have to accept a take-away 'throw-away' single-use plastic cup.
A natural Shampoo Bar for those showers in the seas and river
Reusable Ocean Mask to not contribute to the billions of masks 'disappearing' in nature
Reusable straw to zip those coconuts, zumos, and frappees plastic-free.
Reusable Tea Bags / Spice bags to drink and eat with those self-made herbal and spice mixes
Bamboo Spork a spoon and a fork in one. Super useful.
A little notebook for the adventure dreams, thoughts, ideas and stories
Conscious gift ideas from 10-20 €
Safety Alarm | Press the button and a loud noise and light goes off to scare the intruder away. Especially for the ladies traveling solo, this is a good safety device to have.
A fisheye phone camera lens thinghy you can put on your phone to capture all the magic in one photo.
Little pocket guide or foraging 'Food for Free'
A real book | Here's a full list of books I recommend on ocean adventure travel, sailing, and healthy conscious living.
Manual spice grinder | If you're into cooking and natural food creations a mortar and pestle is a must-have to create your own superpower spice mixes. I love the bamboo ones.
Portable Travel Bidet | I'm shocked about the amount of toilet paper I come across in the bushes and how many van-lifers leave their traces. Dig a hole, use the tide, and simply clean with water. A travel bidet like Culo Clean helps to do your thing.
Conscious gift ideas from 20-50 €
Copper water bottle | Recommended in Ayurveda. Copper naturally purifies water and adds goodness to it. They look cool too.
Magnetic spice containers | After living out of a backpack for years and years and now in my own campervan, the access to a bunch of spice puts a big bright smile on my face every day. I now have a spice collection simply stuck to the wall of my camper with magnetics. Simple, accessible, affordable, and easy.
A tool | A simple quality tool is priceless in any nomad kit. A good knife, a sailing pocket knife or a 24 in 1 key tool make a great adventure traveler gift.
Book Ocean Nomad | Explore sailing as a way of travel. Ocean Nomad is THE Travel guide to the Atlantic Ocean by Sail (Free shipping of the colour edition). I wrote it ;). All proceeds go to creating more ocean inspiration and conservation content.
Oceanica Skincare (Discount code OCEANPRENEUR20) | Simple, natural, and nutritional cremes for the sunkissed UV damaged skins. I tested them and feel this finally gives my UV overloaded skin the repairs it needs.
ReefSafe Sunscreen | A must for any ocean lover who surf or sails. Say bye to chemical sunscreens forever.
DIY Sunscreen Kit. Or any other DIY kit to get those creative juices flowing. If you're dutch checkout the DIY kits of Natural Heroes. I think these make lovely conscious gifts for creative explorative ocean minded souls.

5 Elements card game (5 euro discount with COMMUNITY 5) It's all about the balance! This game has been created with love by my dear friend Karlijn. Learn about the Taoist five elements: wood, fire, earth, metal and water. For beginners, advanced and experts.
A yoga mat. Health is wealth. I love the ones of Gaiam.
Conscious gift ideas from 50-100 €
Ocean Nomads Membership | the doorway to ocean adventure!
Omnia Oven | A simple lightweight portable oven you can use on a stove!
Maunawai Kini water jug | a must-have water purification tool for any van lifer, nomad, retreat organizer or sailboat hitchhikers. Read the full review I made here (including a little discount code).

A poncho towel | Super useful for any surfer, sailor or ocean soul that is jumping in and out of the sea a lot. Find a home-made poncho towel near you on Etsy.
Rubitec Portable Coffee / Spice Grinder
Stabilizer for taking video shots with the phone Get those stories out! We just bought one with Ocean Nomads and it's already a gamechaner!
Conscious gift ideas from 100 € +
A Kelly Kettle | Make a warm cup of coffee or cook up a meal anywhere from fuel sources found in the wild.
Garmin Inreach Mini | A personal tracking GPS device is a cost-effective possibility that allows text communication, location tracking, and emergency alerts in the unlikely event that you get lost at sea, or anywhere in the wild. I wished I got it from my very first offshore sailing passage. It gives the mums (and yourself) a lot of peace of mind.
Freediver gear | The most important part of my nomad kit: a mask, snorkel, weight belt, and freedive watch. Here's what I use.
A go pro| Lots of them available on the second-hand market place. I have a Hero4 for years and still worked perfectly fine.
A good lasting waterproof duffel bag. I have a 70L Thule. Super solid and durable.
A sailing trip with Ocean Nomads :)
Small Webshops to Support
Are you looking for more gift ideas for nomads, travellers, van lifers or sailors? Here are a few cool little webshops with tons of cool nomad, traveller, adventurer, expeditioner tools and things. Small entrepreneurial shops with soul.
In the Netherlands, you can support: Bushcraftshop for expedition gear, Natural Heroes for natural DIY care, and Naturaplaza for anything in the spice and superfood department.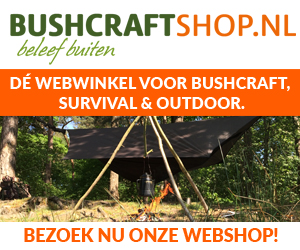 In Canada / USA the Life Without Plastic shop is one to support.
Globally, ETSY, is a cool marketplace where local creatives and entrepreneurs sell their creations. Make sure you use the regional search tool to find out what's near you.
Let me know in the comments other local, zero waste minded, ethical shops in the traveler department the world needs to know about!
How to wrap things?
KISS – Keep it Simple Stupid. Just use an old newspaper, T-shirt or towel, a rope to tie it together and that's it. Here are a few more ideas in the Refuse-reduce-recycle department.
Happy giving!
What other conscious gift ideas for ocean lovers do you have that contribute to someone's health and the health of the ocean?
Sometimes links to gift ideas for ocean lovers contain affiliate links. If you're looking to purchase something, huge thanks if you purchase it via this website (but try to find it locally first). At no extra cost to you, orders and bookings through this website give me a tiny piece of the pie that helps me keep investigating, exploring and creating content about ocean action and solutions! Here are more ways to support ocean awareness and action. Splashthanks!
Sometimes I dream of having my own little garden and creating a permaculture and flower garden. But I remain too curious about the world to settle in one place. There…